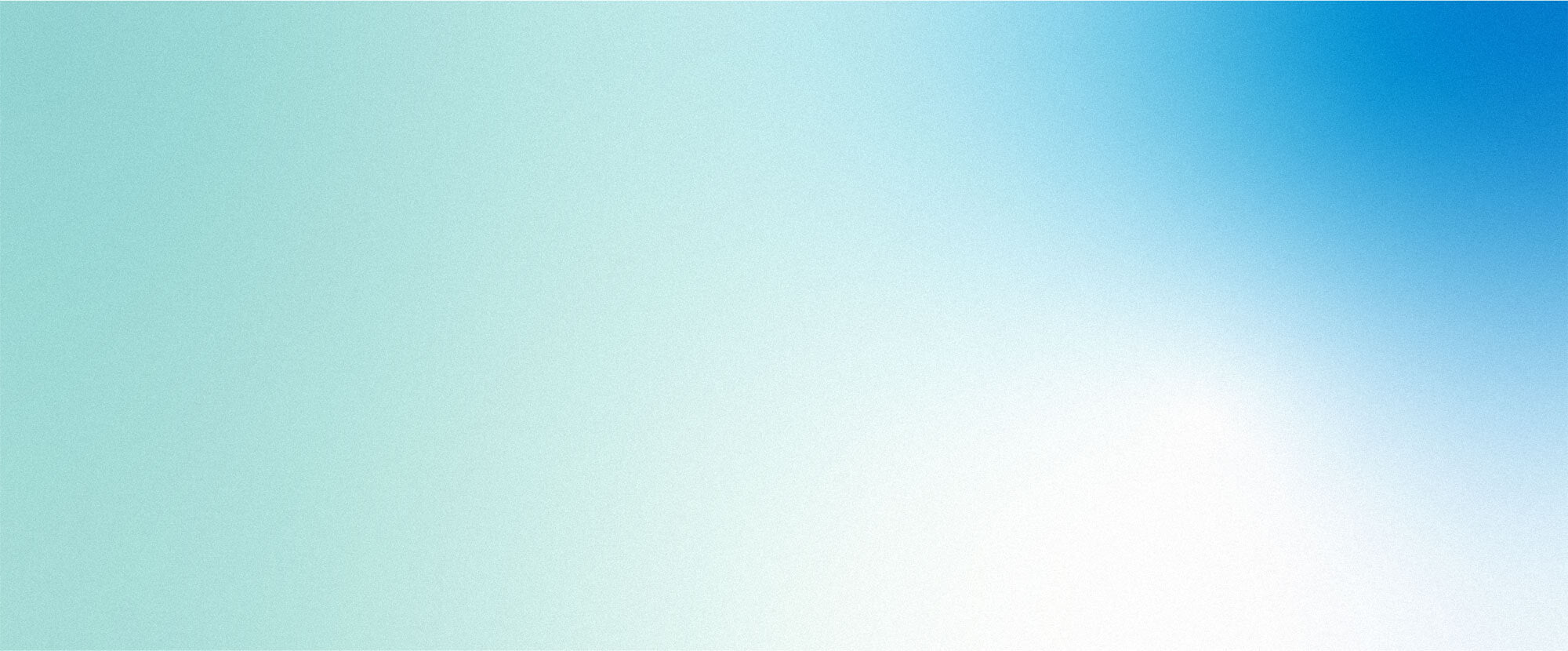 SO MANY REASONS TO LOVE THE CHIRP WHEEL.

Reduced Back Pain

Improved Mobility

Improved Core Strength

Improved Posture

Better Sleep
Faster Recovery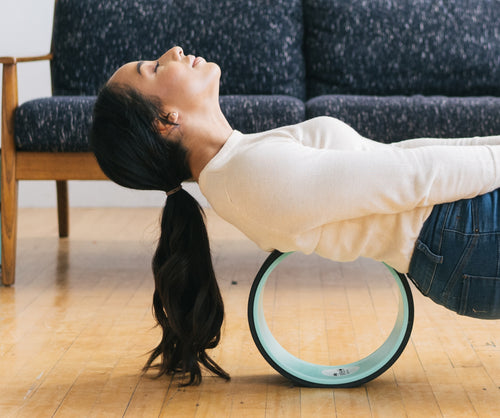 Reduced Back Pain
The Chirp Wheel works wonders for back pain. The wheel is 5 inches wide so it fits perfectly between your shoulder blades to massage deep into the muscles surrounding your spine. Rolling on the wheel massages out trigger points (muscle knots) reducing strain on your back.

Rolling out also gently loosens and expands the joints of your spine, improving the flexibility and mobility of your back.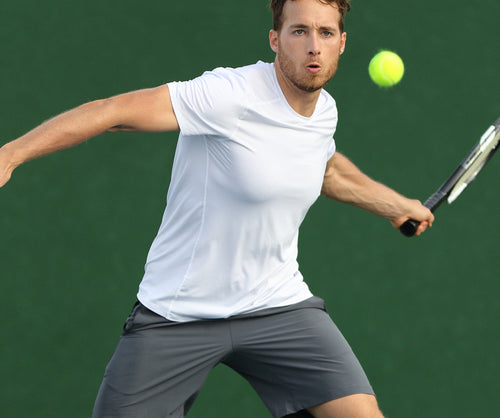 Improved Mobility
Chirp improves mobility and flexibility - otherwise known as range of motion(ROM). Improving ROM is an essential component of preventing injury. All it takes is consistency and just a few minutes each day on your Chirp Wheel(s).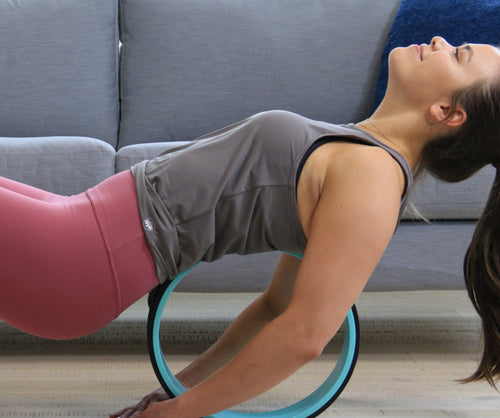 Improved Core Strength
Rolling on the Chirp wheel can improve core strength as you roll and engage your core muscles.

Doctor of Physical Therapy, Daniel Giordano states that "The foam roller creates an unstable surface, which means more core muscles need to work to keep you stable".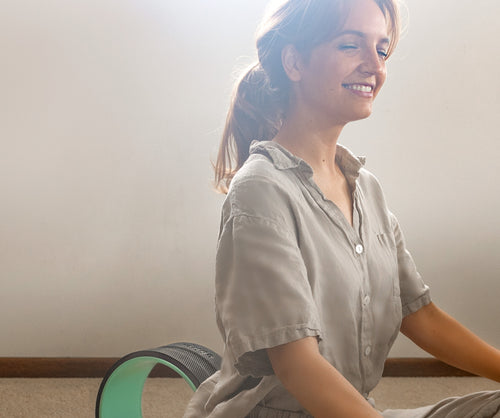 Improved Posture
As you roll your back out on our wheels the muscles along the spine will relax, shoulders will roll back into proper position, and your entire chest will be opened. You can also use 6" or 4" wheels behind your neck or lower back while you sit in your chair for extra support.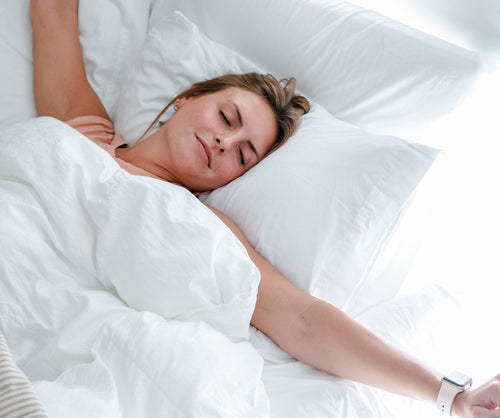 Better Sleep
The main cause for nightly back pain is poor posture caused by compressed spinal joints and tight muscles.

Rolling out on the Chirp Wheel before bed expands and loosens those joints and massages the sore & tight muscles around your spine, helping your back relax and improving your posture.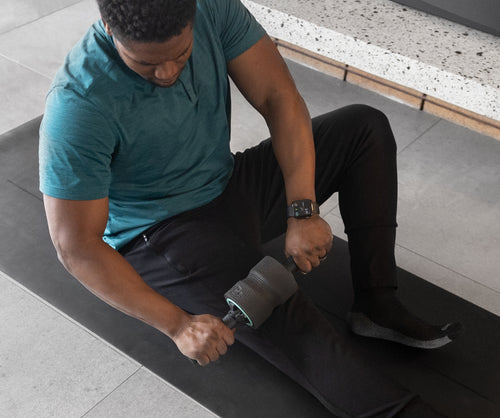 Faster Recovery
Rolling your muscles out increases blood flow, which speeds up recovery. As fresh blood is delivered to muscles, it helps to flush out the muscle waste back to the kidneys. This fresh blood is useful in speeding up the recovery process, decreasing muscle soreness and improving tissue health.
The Chirp Wheel puts pressure on the muscles surrounding the spine. In doing so, the muscles and joints are stretched and strengthened.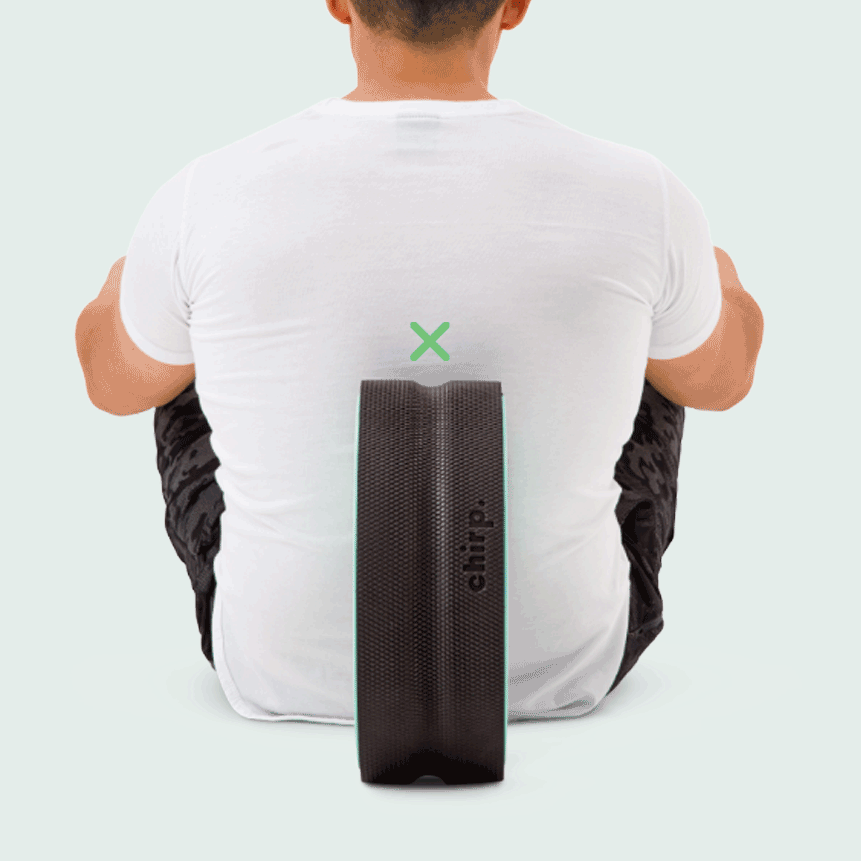 The 5 inch width of the Chirp Wheel fits right between your shoulder blades, applying pressure right where you need it most.
To protect your spine from injury and unnecessary pressure, we created the patent-pending spinal canal. This allows you to dig in deep to sore muscles while keeping your spine safe.

MOBILITY AND CORE STRENGTH
Regular use of the Chirp Wheel will reduce your back pain by improving the flexibility and mobility of your spine and strengthening core muscles.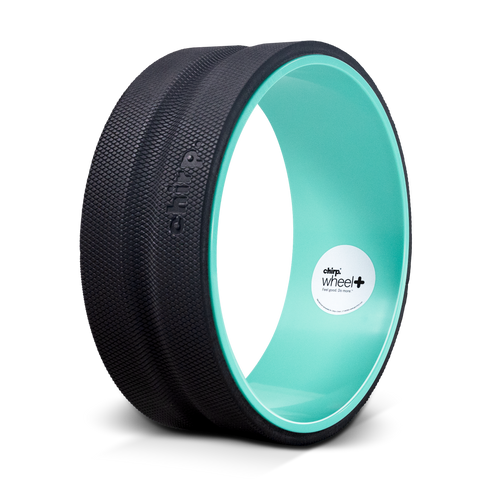 12" Gentle
Gentle pressure for an invigorating stretch and light massage.
HELPS WITH:
Back Pain
Flexibility
Core Strength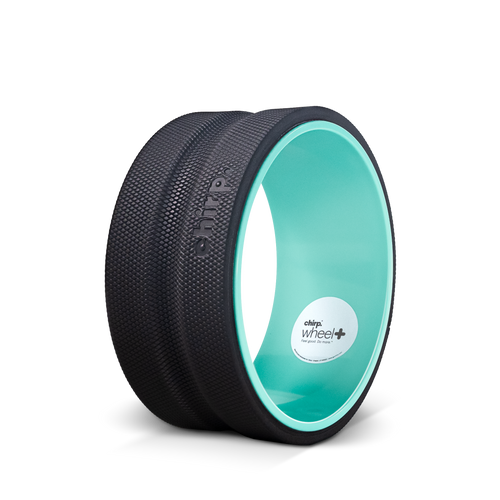 10" Firm
Targeted pressure to relieve tension and massage muscles.
HELPS WITH:
Back Pain
Flexibility
Core Strength
Muscle Soreness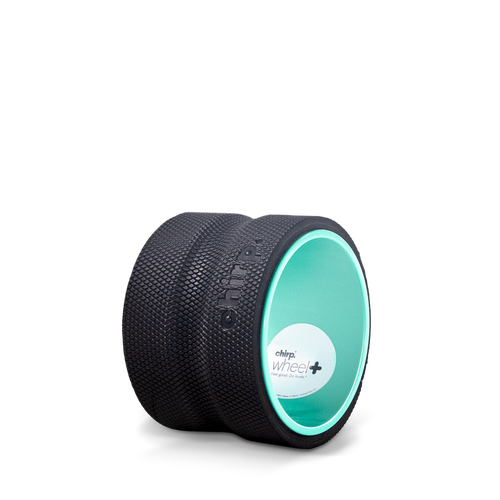 6" Deep Tissue
Deep pressure to hit hard-to-reach muscle knots.
HELPS WITH:
Back Pain
Flexibility
Core Strength
Muscle Soreness
Posture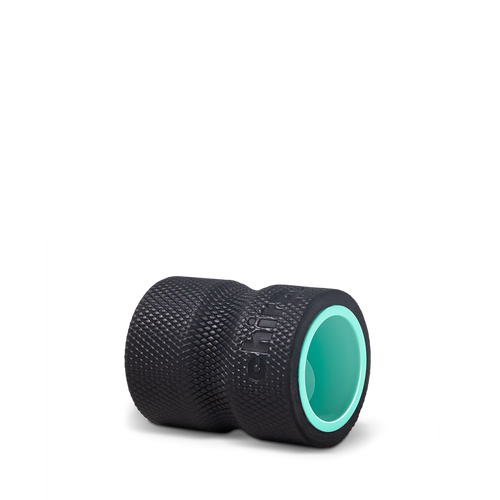 4" Focus
Rigid pressure to target fine muscles and deep knots.
HELPS WITH:
Neck Pain
Foot Pain
Muscle Soreness
Posture
WAYS TO USE THE CHIRP WHEEL
1. BACK ROLL
12", 10", or 6" Wheel
Sit down, align the wheel with the center of your back, press your lower-mid back into the wheel, then lift your hips. Use your legs to help you roll back and forth to massage the muscles along your back and experience the benefits of fascia release and spinal traction.
See what people are saying...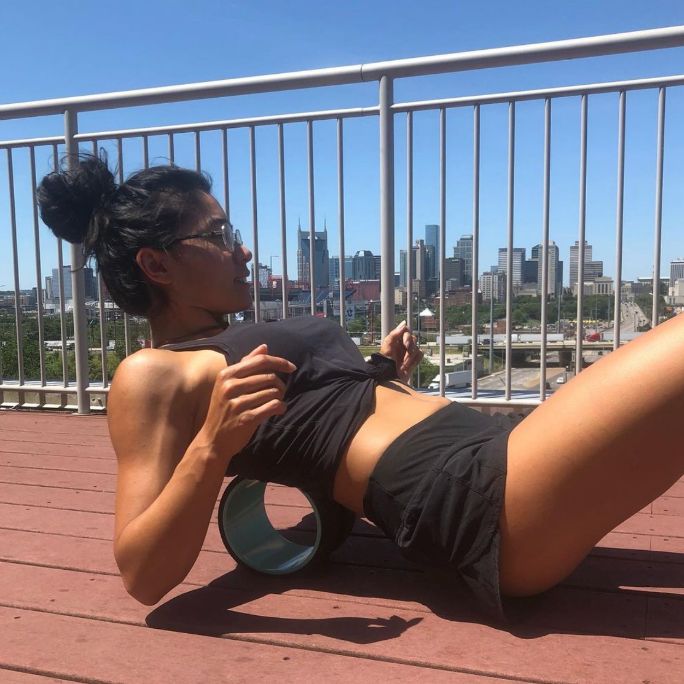 "My lower back is already feeling a million times better now that I'm rolling it out daily."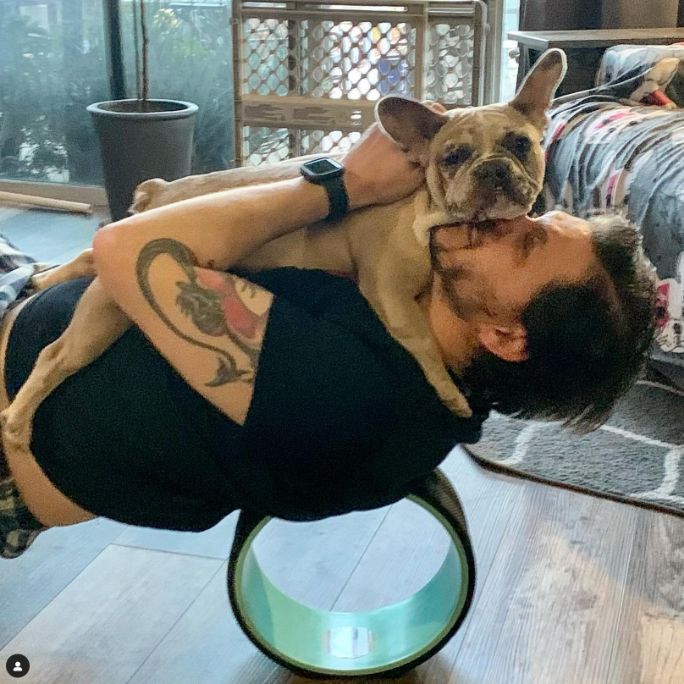 "I wouldn't be able to have this quality of life without it, honestly. It's that good."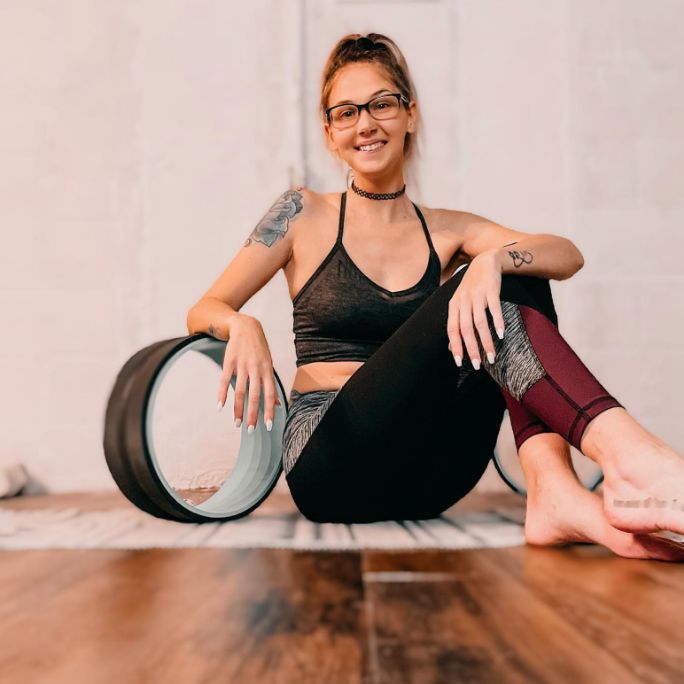 "Couldn't imagine my life without them! They help with my scoliosis, and the lower back trauma I experienced in a bad car accident years ago."
FREQUENTLY ASKED QUESTIONS