The Chirp Wheel PRO applies vibrating pressure on the muscles surrounding the spine. In doing so, the muscles and joints are loosened, stretched, and strengthened.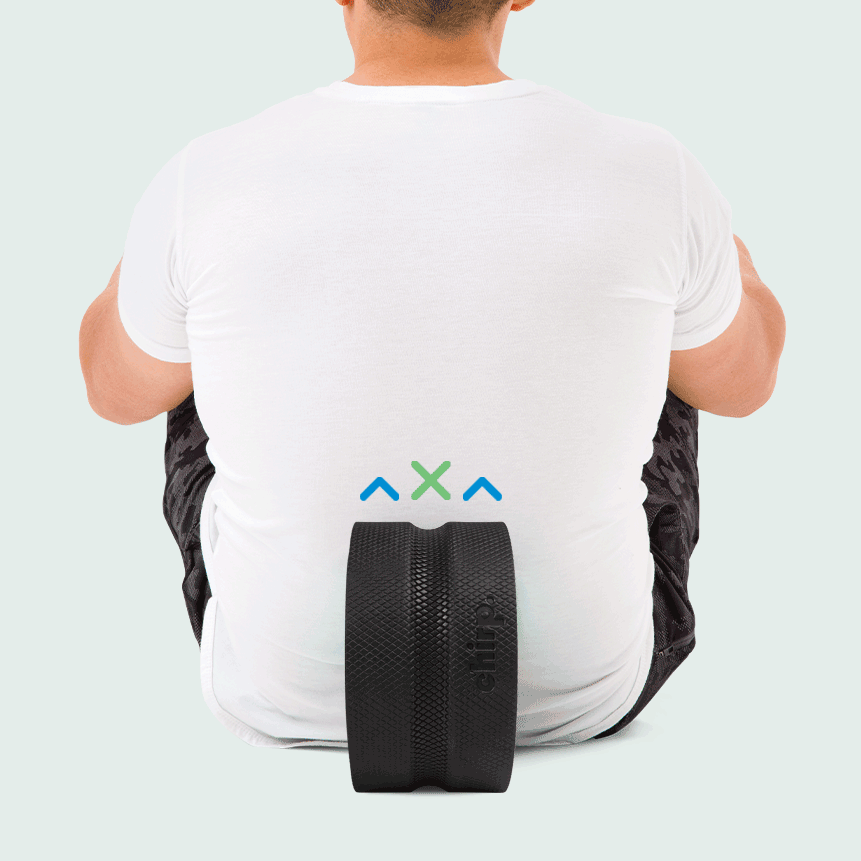 TARGETED PRESSURE + VIBRATION
The 5 inch width of the Chirp Wheel PRO fits right between your shoulder blades, applying pressure and vibration right to your most sore muscles.
To protect your spine from injury and unnecessary pressure, we created the patent-pending spinal canal. This allows you to dig in deep to sore muscles while keeping your spine safe.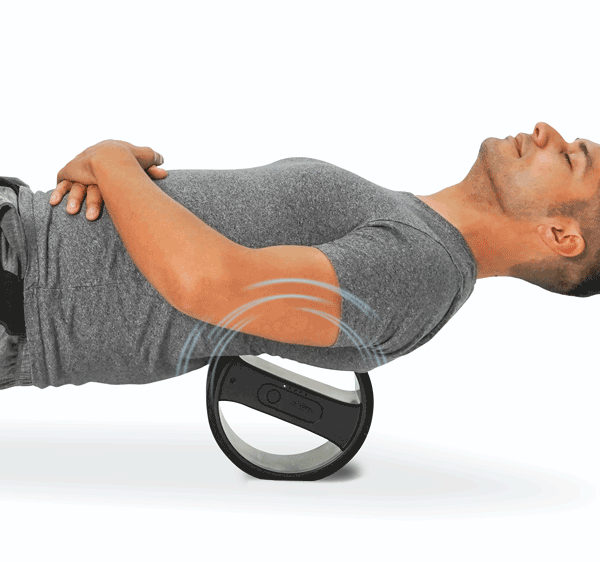 The 3-speed, rechargeable vibration motor loosens tight muscles & increases blood flow to reduce pain & quicken healing time.
FREQUENTLY ASKED QUESTIONS