Raspberry::::#9900b8;;;;Grey::::#9c9c9c;;;;Black::::#000000
Overview
PRODUCT DETAILS

Get back-popping, knot-kneading relief
Effortlessly release low back tension
Roll out headaches and neck pain
Sleep better by relaxing tight muscles
 PRODUCT DESCRIPTION
The Chirp Wheel is exactly what your back is craving. Seriously, we've sold over 500,000 wheels! Your back pain has never been easier to fix. The Chirp Wheel is designed to fit perfectly between your shoulder blades, targeting the muscles that go up and down your spine. As your back is strained from the countless activities you do, those muscles lock up, and cause even more pain. The Chirp Wheel massages those muscles, relaxing your back and relieving all of the pain.

The 3 Problems with Other Back Pain Relief Solutions:

1. They are expensive. Chiropractors are great, but feeling like you have to see one every week costs far more in time and money than the Chirp Wheel. In fact, we have a network of over 3,000 Chiropractors and Physical Therapists that recommend the wheel, especially for in between visits.

2. They don't fit where you need them to. Foam rollers can't put the pressure in the right places to really relieve the pain. The Chirp Wheel has a Patented Spinal Canal™ and Compression Sensitive™ padding to ensure comfort and relief.

3. They don't store well. Inversion tables take up half the living room, and it's impossible to fit a foam roller in your bag when you are on the go. The Chirp Wheel is light weight and travels easy!

Feel The Difference!

Insanely relaxing 4-way stretch with our patented Spinal Canal™
Deep tissue massage with our ergonomic design
Lasting relief with only 5 minutes of rolling out
Sleep better by relaxing tension in your neck, upper back, and lower back

The Chirp Wheel has over 3,700 5 star reviews. Here is just one, posted on October 21, 2019 by Stephany D:

"After birthing 3 kids natural and 9 years at a job that requires me to sit at a desk for 8hrs a day 5 days a week... My back was in horrible shape. I tried yoga, regular chiropractor visits, stretching, exercising, etc. Nothing seemed to relieve the every day pain I was experiencing. One day I came across the Chrip Wheel and immediately made the purchase. Once I received it, my life was instantly changed. I sleep better at night where I used to toss and turn constantly, I no longer need pain meds and numbing creams to temporarily ease my pain... I simply feel amazing. I use my chirp wheels morning and night, sometimes I even bring it to work if I know it's going to be a long stressful day. I can't imagine my life without it now!"

60-Day Money Back Guarantee

If for any reason at all you are unsatisfied with your purchase, you can get a fast and friendly refund on the Chirp Wheel, up to 60 days after securing your order today. We have a less than 1% return rate, so we strongly stand behind our product.

How Many Should I Order?

The Chirp Wheel comes with instructions, online how to videos, and a free ebook on the top 120 stretches and tips for back pain.


Half of all customers order an extra wheel or two for their family, friends, or significant other
These sale prices are only guaranteed for today, so it makes sense to stock up now as sale prices won't last.
These are the guaranteed lowest prices you'll find anywhere on the Chirp Wheel.
Frequently Asked Questions
Who can use the Chirp Wheel?

We have customers ranging from 18-75 years old. It can even hold up to 500 lbs, so it's built 100% PVC free and won't break down over time. The Chirp Wheel can be used on the ground, against the wall, or in a chair. Do what feels best on your back!
What specifically makes the Chirp Wheel the best back pain relief solution?

The Chirp Wheel is patented and designed specifically for back pain relief and muscle relaxation. It can also be used to reduce tension headaches and relieve neck and shoulder pain. Every other solution is not cost effective, does not specifically target your back where it needs to, and can't be easily stored. 
What does a 100% Happy Body Guarantee mean?

If your body isn't 100% satisfied with the product within 60 days, send it back. No questions asked.
Customer Reviews
Real reviews from real people
Customer Reviews
Write a Review
Ask a Question
Filter Reviews:
wheel
stretch
pain
tension
relief
work
spine
husband
muscles
foam roller
11/01/2019
Anna T.
United States
Amazing!
As soon as it arrived, I tried it out and was amazed at how quickly it worked on the psoas muscles the lower.back. It was downright uncomfortable to almost unbearable before the muscles gave in and I had that tell-tale sign of trembling inner thighs as the muscles relaxed snd gave way to full relaxation. With that accomplished, I went to work on my upper back and neck. My back cracked all the way up and all the way down several times. When I finished, I was able to it up on my own without that deep pain I always felt when getting up from the foam roller. I use my chirp every single day now for up to 15 minutes a day, and it has been a true gift!
07/14/2020
Marc W.
United States
Chirp 10" wheel
10" Chirp wheel was recommended by my chiropractor. I ordered one on line, and I received it ahead of projected delivery. Have been using it daily - provides a very unique, satisfying stretch of lower and mid back - especially good for easing trigger points.
07/14/2020
Kayleah V.
United States
Back pain is gone
I was in a car accident a few years ago that really messed up my back. I had tried a number of different things to find relief for the pain and tension that was brought on by the accident and being on my feet all day for work. I saw an ad for the chirp wheel in May of 2020, so I mulled it over for a while before ordering it. Granted it did take almost two months to arrive because of the Coronavirus, it was worth the wait. Since it arrived I've used it every day and my back has never felt better. Not only does it crack it in the right places, it works out and stretches the muscles along my spine allowing them to relax. It was well worth the money and the wait.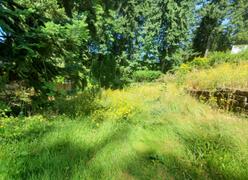 07/14/2020
Harley G.
United States
Chirp Medium Wheel
Experience has been great. I use this occasionally and see benefits in flexibility as well!
07/14/2020
Sabrina E.
United States
Good relief for muscle pain
This is great to use when your back is tense. It helps to keep my muscles loose in between chiropractor visits. I'm glad I got all the sizes and would definitely recommend.
You may also find relief with